Industrial designer
Markus Kayser
designed and built two devices that operate by harnessing the sun's power and recently tested them in the Egyptian desert.
The first is a Sun Cutter, which utilizes a large ball lens to focus the sun's rays onto a surface moved by a cam-guided system. As the surface moves under the magnified light, the light is able to cut 2D components like a laser.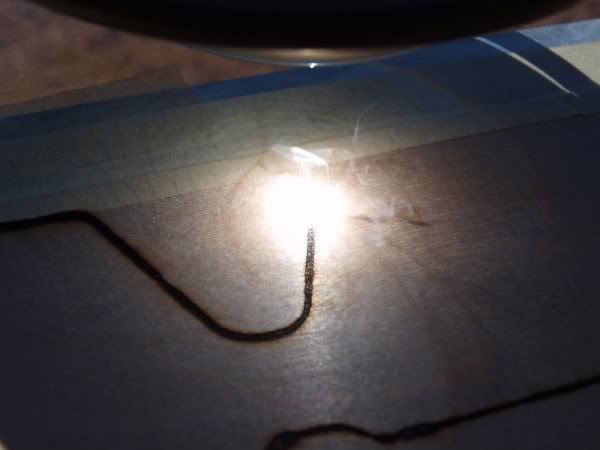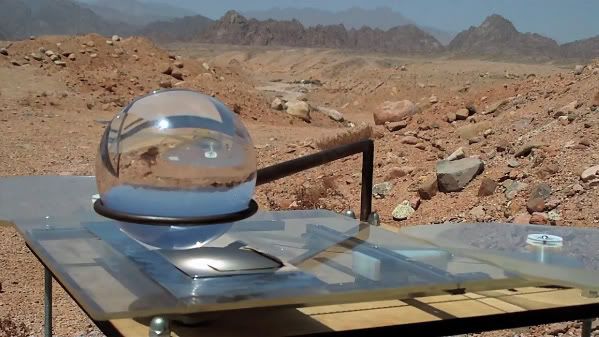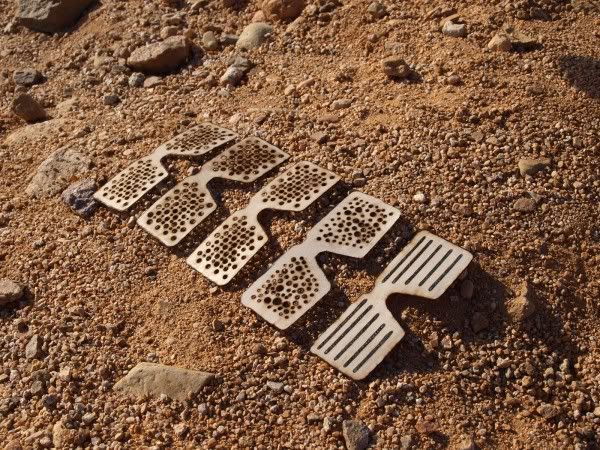 The second device is a Solar Sinter, which melts sand to create 3D objects in glass using the sun's rays instead of a laser and sand instead of resins.

Brilliant stuff!