Chloe Sevigny is arguably the ultimate cool-girl icon. She's worked with some of the most defining fashion labels of our time and her eclectic style has transformed and matured in the public eye over the years - yet she has always stayed true to herself. I really love the collaborations she's
done
(and still
doing
) with
Opening Ceremony
, but I think my favourite 'phase' of hers is still her brief flirt as creative director at
Imitation of Christ
– back then she really was my Numero Uno style icon.
Everyone has at least one fashion phase in their life they'd rather forget, but it seems this girl was simply born into cool, even in her humble beginnings as a fashion intern at Sassy magazine – how adorable is she? Click image to enlarge.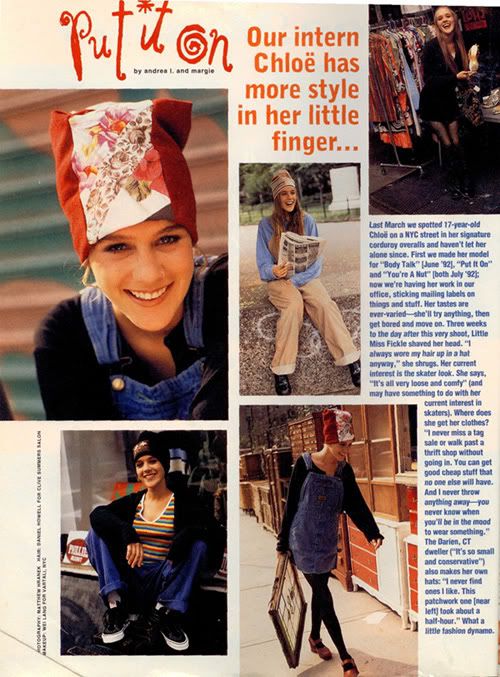 Scan from September 1992 issue of Sassy via
Fashionista
Perhaps most endearing of all, however, is that despite all her fame, she's still credited by many as one of the most down-to-earth girls in fashion.