Those that have been to Tokyo and taken the subway will be familiar with the campaign posters used to promote good manners on the metro.
However, it was back in the 70's and 80's when these campaign posters really packed a punch.
The messages in these posters include: respecting other people's space; not running for the train when the bell chimes; remembering your umbrellas; and specifying designated hours when smoking is prohibited.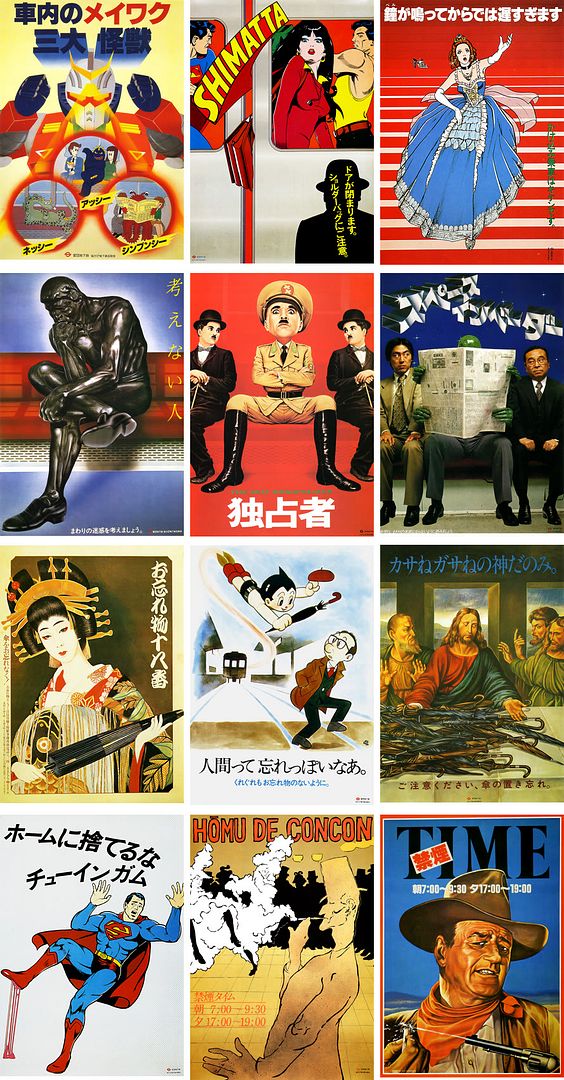 Images via Pink Tentacle