Ready-to-where?
Moschino's aesthetic has always been innovative and whimsical, though the 90s were undeniably the brand's golden era. Moschino's ad campaigns at the time were ground-breaking in that not only did they poke fun at fashion, they conveyed socially and environmentally conscious messages.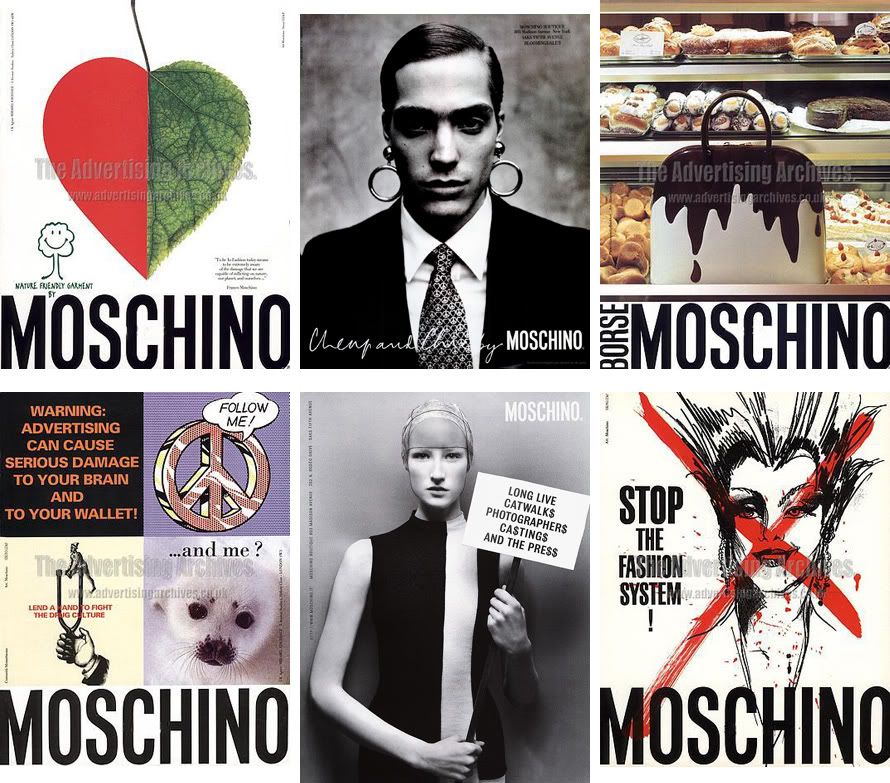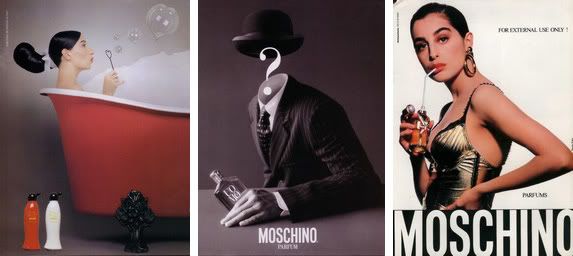 Images via The Advertising Archives, Model Retro and Bwgreyscale
There are simply too many amazing Moschino designs to post here, but if you're a fan, be sure to check out Hapsical's Moschino tribute - easily one of the most comprehensive Moschino archives I've ever come across. Guaranteed to make you laugh (if your jaw hasn't already dropped!)
Franco Moschino rebelled against fashion through irony and sarcasm. His boundless imagination and quirky sense of humour resonates through fashion today.
R.I.P. Franco~
Image via Fashion Lifestyle Magazine