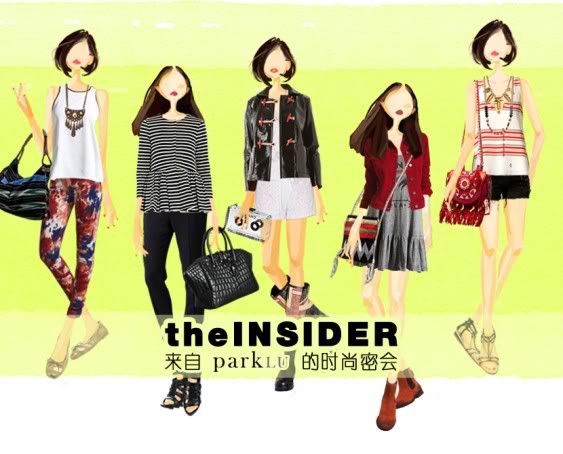 theINSIDER
is a private sale party happening in Shanghai this Saturday, July 14th. Around 20 of the city's top boutiques and emerging designers - including our very own
zooq.com
,
The Villa
,
Mimieux
,
Project Aegis
,
Le Lutin
,
Olive Shoppe
,
Heirloom
,
The Hat Lab
, and
Charles Philip
, amongst others - will be offering killer wares at discounts up to 75% off! Join us for some wallet-denting, cocktail-sipping, food-munching, and booty-shaking good times!
Also happening on Saturday is the
River of Hearts Charity Flea Market
.
River of Hearts
is a local charity helping impoverished women in rural parts of China. The flea market will help raise money for RoH, where you'll be able to pick up some bargain second-hand clothes - I'll be setting up a stall to offload some of my wardrobe - as well as bring clothes you no longer want to donate to the charity. Join in on this good cause!