I'm featured in the current issue of City Weekend magazine~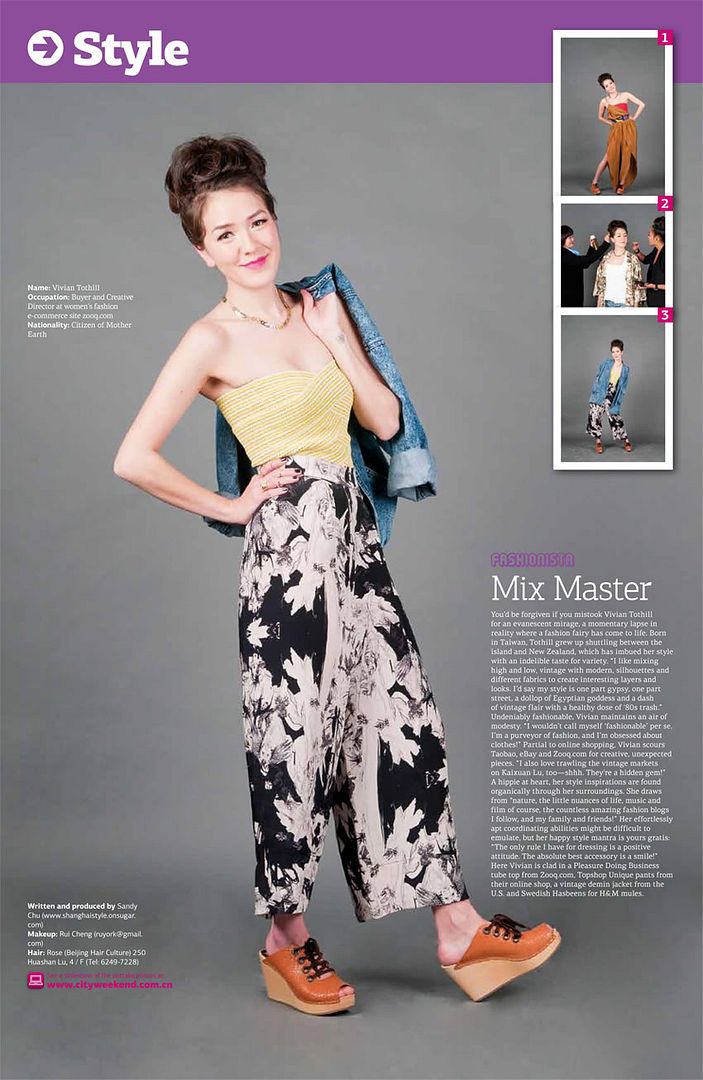 Thanks Sandy for pimping me BIG TIME - how could I possibly live up to it?!
Sandy is also putting up an interesting
piece
on her
blog
about China's rising fashion e-commerce sites. The piece features interviews with
Glamour Sales
,
myself
(for zooq.com),
AnyShopStyle
, and
Xinlelu
.