Something...
I recently found out that the uber talented NZ designer Mala Brajkovic is now heading up design at
Something Else
. This got me REALLY excited. Mala's eponymous line was one of my fave NZ labels in its time, and Something Else is without a doubt one of the strongest Aussie brands when it comes to straddling the street x high fashion realm. Their emotive and theme-orientated collections really ring true to me, with seriously killer prints, Natalie Wood's obsession with all things mystical, not to mention hitting the sweet spot when it comes to the scrilla.
Some of my fave looks from their NH AW'12 collection~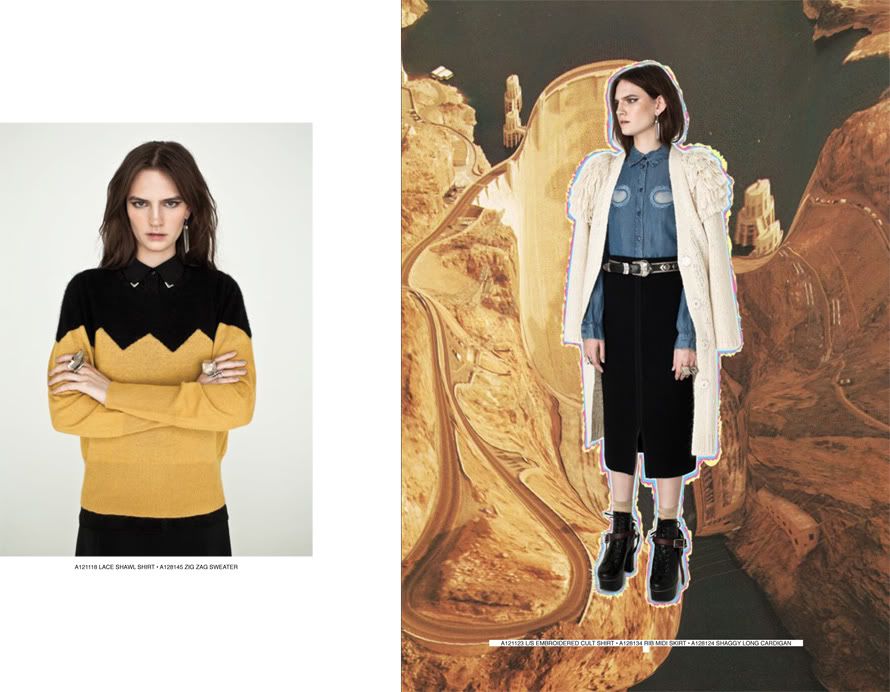 Hoping to stock Something Else on
zooq.com
very soon!