Ahhhhh, happy new year everyone!!
Just got back from an epic couple of weeks in New Zealand, god I miss that place!! Photos soon...
In fine tradition of the silly season, gluttony and excess is a must. I came across this fun editorial in a Chinese weekly called The Week that really caught my eye. Great hair and I love the over-accessorizing!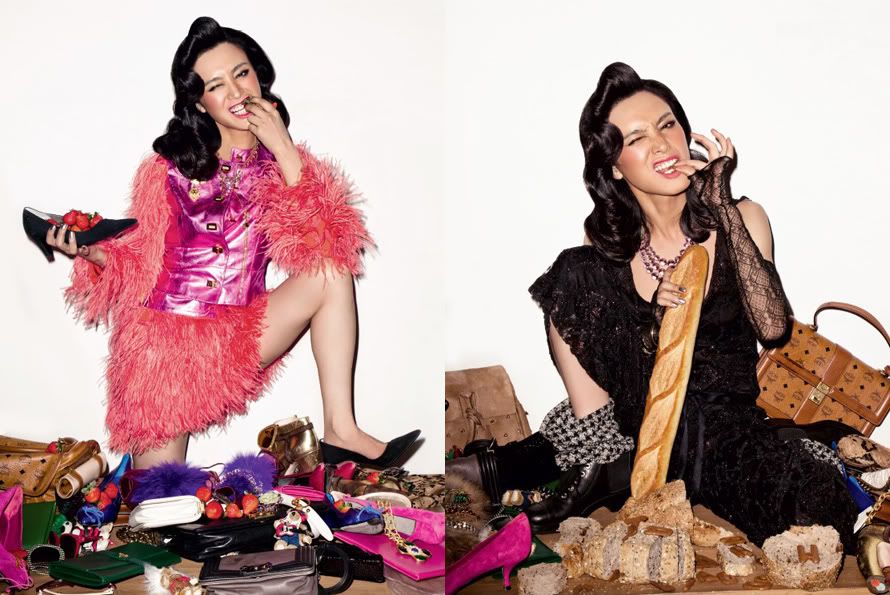 Oh and my blog turned one! Happy b'day to me~