Time is slipping away

I've had an obsession with these moving sand builders since I came upon them at Tokyu Hands in 2008. There is an entire section of these at the store, much like there are entire sections for every possible thing you could never imagine you'd ever need at this place.
So beautiful. Now imagine they're moving, and creating these otherworldly landscapes right before your eyes.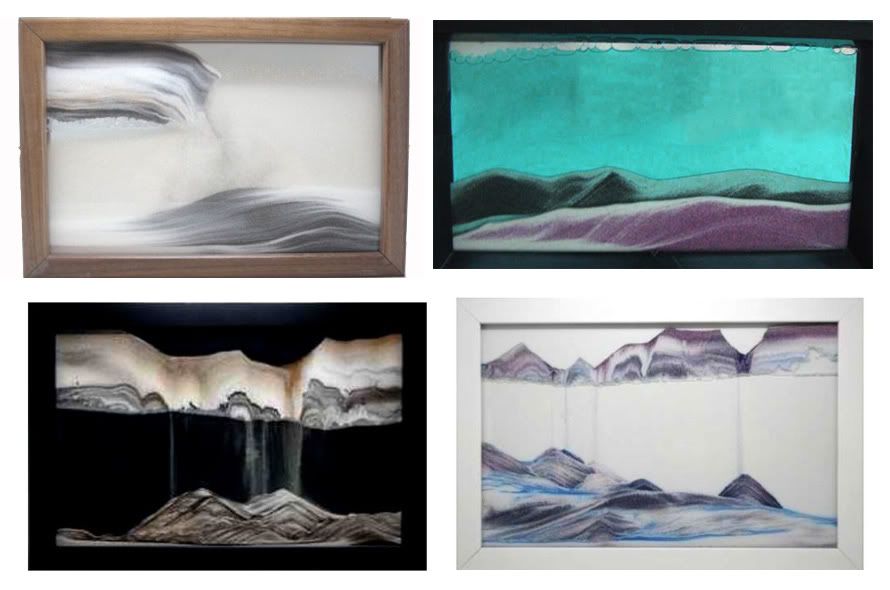 Images via here and here.