Tomorrow sees the kick-off of New Zealand's short film retrospective, screening every Tuesday for four weeks. Entitled Sale St Shorts, this event will showcase New Zealand short films of the last 30 years.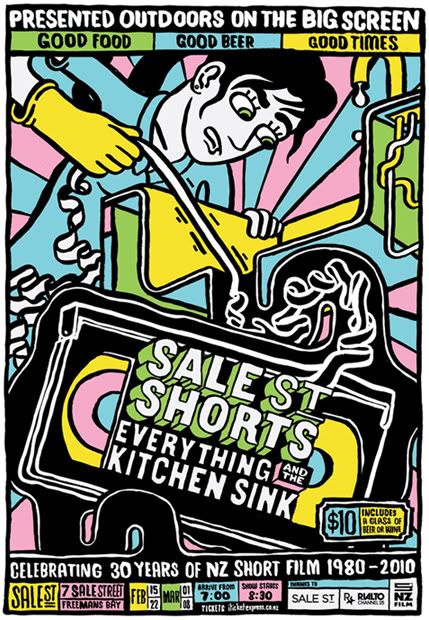 Image via Ant Timpson's newsletter
Perhaps the most well-recognized of them all is the stellar and awesomely creepy Kitchen Sink, directed by Alison Maclean in 1989.