杨泳樑
Yang Yongliang's visually stunning digital prints are reminiscent of traditional Chinese watercolour landscape paintings (
山水画
), but upon closer inspection these topical images reveal the harrowing reality of urbanization and globalization in modern day China – landscapes destroyed by towering skyscrapers, cranes and pylons, and a country fast losing its sense of identity, culture and tradition.
Yang Yongliang was trained in traditional Chinese painting and calligraphy from an early age. Needless to say, his attention to detail is immaculate – even the design of his traditional red signature stamps are inspired from trivial sources such as manhole covers and bank logos.

Click to see larger image.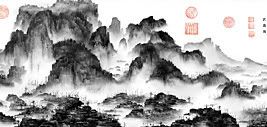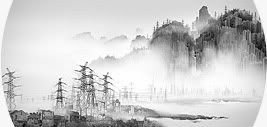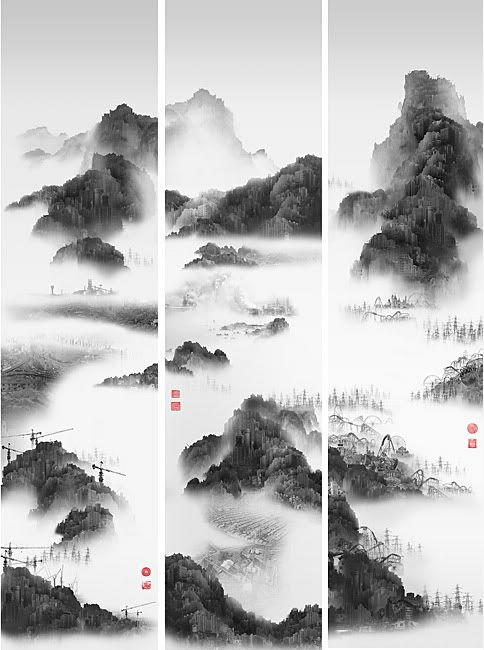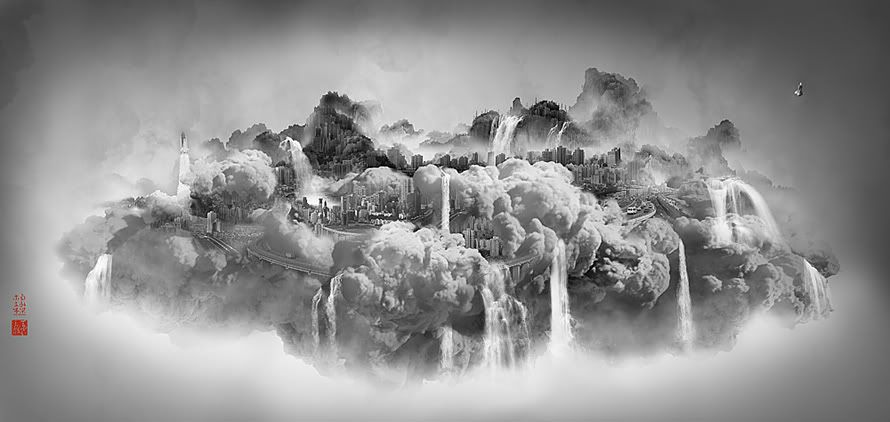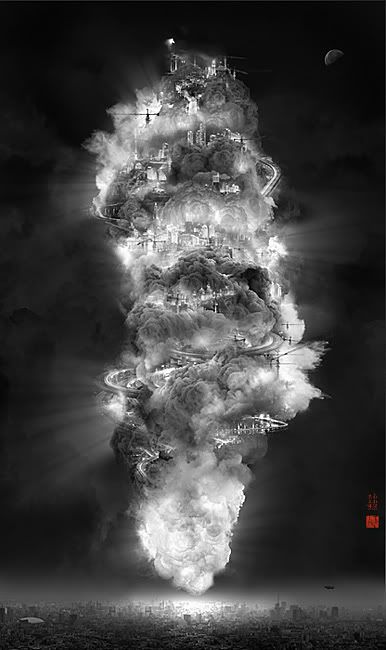 All images via artist's website